Poetry is the crystallization of emotions. When emotions are common, poetry may have similar effects in different cultures. In particular, the poems that reflect the common universal human values address to all humanity.
In this project, we wanted to select the works of the distinguished personalities of Anatolia and convey them to some world languages.
It is a challenging work to make equivalent translations in poetry, yet we believe that the subtle meanings and messages in these translations will be reflected and spread in pure hearts in different cultures.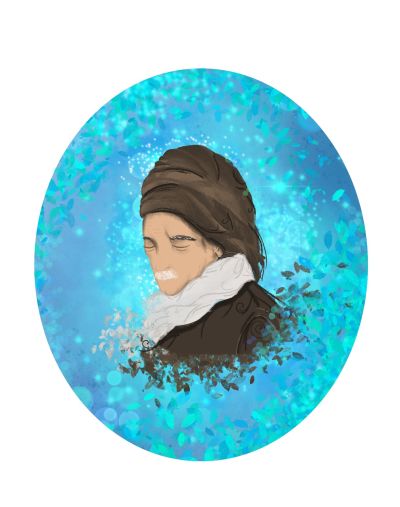 Bediüzzaman Said Nursî
He was born in the village of Nurs in Bitlis in 1876. Said Nursî, who had an extremely bright and strong memory and intelligence, completed his religious education, which normally lasted almost 15 years, in three months. He was successful in the scientific discussions with his extraordinary perspective and interpretations, so he was nicknamed Bediüzzaman, "the Wonder of the Age." He focused on the common problems of humanity and therefore put emphasis on faith and education. According to Bediüzzaman, who authored the Risale-i Nur Collection, the main issue is that man perceives himself, all living and non-living beings, the entire universe with the light and consciousness of faith. He was exiled to different cities due to the ideas he defended and remained in prison for years. He died in Urfa, on March 23, 1960.
I am Mortal, So I Do Not Want the Mortal
I am mortal, so I do not want the mortal.
I am impotent, so I do not desire the impotent.
I surrendered my spirit to the All-Merciful, so I desire none else.
I want only one who will remain my friend forever.
I am but an insignificant particle, but I desire an everlasting sun.
I am nothing in essence, but I wish for the whole of creation.
Bediüzzaman Said Nursi, The Words, New Jersey: The Light, 2013, p. 235.
Translated by Hüseyin Akarsu.
---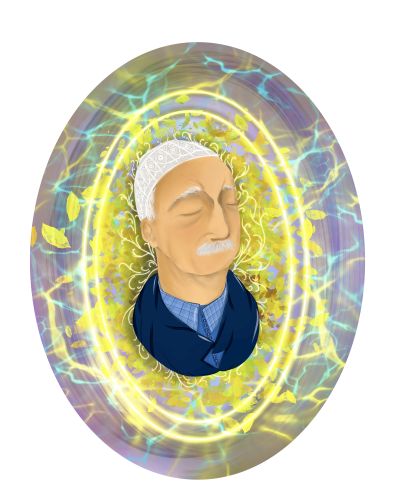 Fethullah Gülen
Known as "Hocaefendi" (Hodjaefendi), Fethullah Gülen was born in Erzurum in 1941. Being a scholar, opinion leader, writer, and poet, Mr. Gülen is a distinguished person who addresses to all humanity like Rumi. The Hizmet Movement, in which the volunteers, who are inspired by his conversations and books, are active, has become a global educational and philanthropic movement.
Love
Love is fire in our hearts, light in our souls,
Lovers burn with separation, hoping for the spring
Worries and sorrows in their bosoms, reunion in their horizon
Wander in the deserts, crying and moaning all the time
Their wail reflects their secret like a red-hot ember
They wander like running after a gazelle
Enchanted and enraptured, a scarlet gem between their lips
They attain reunion with the Beloved every night in their dreams
Suspicions surround their souls like ghosts
The joy of dawn and worry of night is on their faces
Now and then, fortune opens a door to the unknown
Colors, patterns, and the beyond are imbued with hope
Sometimes, they just break, with an incurable upset
Sometimes, their horizon is adorned with light, fragrance, and colors
Sometimes, their sobs are heard in the next world
They turn yellow like leaves, melt like candles
Their flowers never fade despite many autumns
Chanting the melody of longing all the time
They have many sorrows, yet their joys overflow
Their steel voice always resonates with the excitement of love
An otherworldly vastness in their eyes
They look around, smiling to everyone
A richness like eternity in their feelings
They flow like streams, blow like winds
O love, now I am aware, you are everything
Both a lethal poison and a reviving elixir
Your golden voice heard on the paths leading to God
Blowing revival to the dead spirits one by one
M. Fethullah Gülen, Kırık Mızrap, İstanbul: Nil Yayınları, 2006, pp. 350–351.
Translated by Yusuf Bayram.
---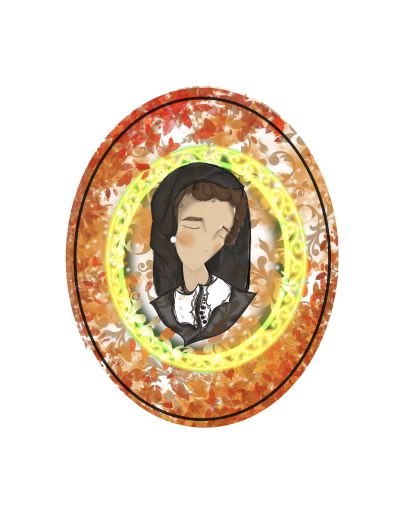 Makbule Leman
She was born in Istanbul in 1865. She is a writer with a new literary style, and an example for the development and ideas of women. She published her ideas in Hanımlara Mahsus Gazete (Newspaper Dedicated to Women). After her marriage, she turned a part of his house into an educational center and gave courses to students. Makbule Leman, who attached great importance to knowledge, passed away in 1898.
Femininity
Femininity is the spiritual meaning of virtue
Women bring ampleness to thoughts
Fortitude in courtesy
Truth is visible on women
Chastity and a woman are two sisters
Devotee, kindness, and high morality
All these subtle senses in life
Entrusted to these vulnerable beings
When they turn to poems with knowledge
They give them a special adornment
Sagacity begets the adorableness burning like fire
Amity proceeds in order
Good relations add value to beauty
Education is the perfect garment for women
Yet, morality should be considered
By anybody holding a pen
We are worthy of any rank
What we need most is modesty
The proof of this is the veil
Salvation by veiling is the attitude
It is the light of reunion coming from the angels
It is a sign of honor for us
Yashmaks are glamor and splendor for faces
Sema Uğurcan, Makbule Leman: Ma'kes-i Hayal ve Diğer Yazıları, İstanbul: Dergâh, 2019, pp. 13–14.
Translated by Yusuf Bayram.
---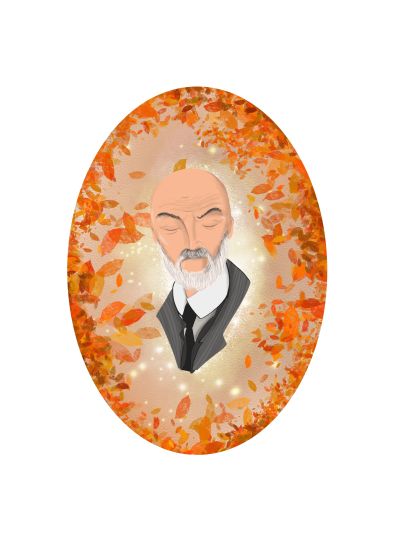 Mehmet Âkif Ersoy
He was born in Istanbul in 1873. Ersoy is a poet, writer, preacher, teacher, and veterinarian. He is the poet of the Turkish National Anthem. He played an active role in the War of Independence. Mehmet Âkif mentioned about the social problems of the period in his works and offered solutions. He collected his poems in his seven-volume book called Safahat (The Phases) but did not include the Turkish National Anthem in this work. He died in Istanbul on December 27, 1936.
Fear of God Is What Generates All Virtue and Excellence
"Keep from disobedience to God in reverent piety, with all the reverence that is due to Him." (Al Imran, 3:102).
What elevates morality is neither knowledge nor conscience.
Fear of God is what generates all virtue and excellence.
If hearts were ever to be emptied from the fear of the Almighty,
Neither knowledge nor conscience would preserve its efficacy.
Life has now become animalistic; no, it is even lower than that:
Animals depend on their nature; humans choose whatever they wish
Animals do not transgress the constant limits of creation
Humanity is still unaware of the existence of such a limit
Unless the sense of Divine awe saves a place in their hearts
If this sense has no place, honor is senseless
Both individuals and societies need this sense if they possess conscience
Its suspension means: The mark of frustration for the humanity
This is the supreme law of the Creator prevailing in the universe
That is why morality begins to deteriorate in nations
The deterioration of morality is the worst one
For, neither nation will be saved, nor sovereignty
Don't think of it as a toy! The national ethics is the national spirit
Its corruption is the most terrible death: A total death.
The society then becomes helpless, open to invasions
Unless the All-True Master sends the second spirit and resurrects
Yes, a new resurrection is possible, of course.
But many decades are needed for this
Mehmet Âkif Ersoy, Safahat, Ed. M. Ertuğrul Düzdağ, İstanbul: Sütun Yayınları, 2007, p. 340.
Translated by Yusuf Bayram.
---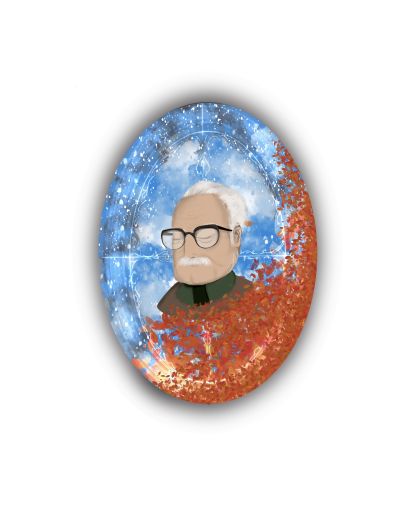 Melih Cevdet Anday
He was born in Istanbul in 1915. His articles and poems have been published in various magazines and newspapers. He started his own philosophical poetry movement. He died in Istanbul on 28 November 2002 at the age of 87.
When It Happens, You Will See It
When the day comes, and our joy renews, you will see it
The world after the global peace, you will see it
Watch the roses and nightingales
Double moons in the sky
Full moon every night
Birds will fly over the roofs
Birds will land on the roofs
If the children wake up with the sound of wings
May they sleep with the birds again
Don't tell anyone what's going on
This is what I have never seen
The wolf has lost its heart before the flock
Half of the apple is cold, half is hot
The bunch was hanging on the poisonous vein
The sun will pour rain
The ruling of the iron age is enough
A new day is beginning
Living on earth without fear
A world for two billion people
Two billion loaves of bread for two billion people
It will be a shame if this dream is left half finished
If the human right is violated on the day of peace
We should give ear to Köroğlu's words
From the village of Banaz in Sivas province
Pir Sultan Abdal should be resurrected
Alas, I wish my days are enough to see you
If I am able to praise you
The age of peace, golden age
May I be the last poet of this longing
May this longing end
When the day comes, and our joy renews, you will see it
The world after the global peace, you will see it
Watch the mad poet
Love from start to finish, passion from head to toe
His tongue is sweeter than honey
Melih Cevdet Anday, Rahatı Kaçan Ağaç, İstanbul: Türkiye İş Bankası Kültür Yayınları, 2005.
Memet Fuat, Çağdaş Türk Şiiri Antolojisi, İstanbul: Adam Yayınları, 1999, pp. 324–325.
Translated by Yusuf Bayram.
---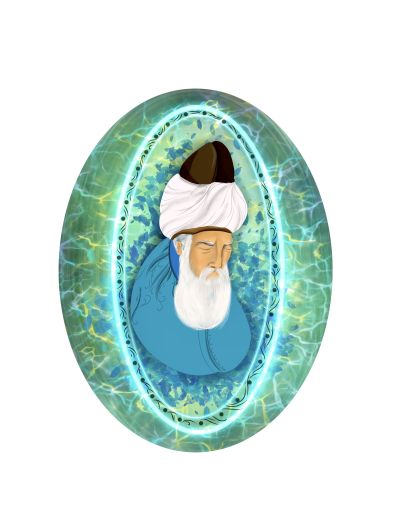 Mawlana Jalaluddin Rumi
The Honorable Rumi was born in Balkh, Khorasan, in 1207. He and his family escaped from the Mongol invasion and came to Anatolia. He received education and training from the senior teachers of the period. Being one of the world's greatest poets and Sufi masters, Rumi is a person who interprets the religion of Islam in a literary, aesthetic and spiritual way. His works address to all humanity. He has produced works that have not lost their effect and vitality for centuries. He inspired many writers and thinkers. He died in 1273.
We Have Come
We have come—
With words yet untold,
And with faces full of mercy for people.
We have sensed the yearning of hearts,
And we have come with tongues that transcend any tongue.
We have come,
Taking the sky above us as our home,
And all people as our family,
And we have adopted colorlessness as our color.
We have taken the seventy-two nations as our siblings.
We have come.
Others came and left—
They lived, died, and disappeared.
We have been born, never to die,
And we have come, never to leave.
We have come,
In order to pour everywhere like the rain,
To enter every house like the sun,
And to touch our face to people, like the earth.
In short, to love and be loved,
We have come.
Cihan Okuyucu, Rumi: Biography and Message, New Jersey: Light, 2007, p. 123.
---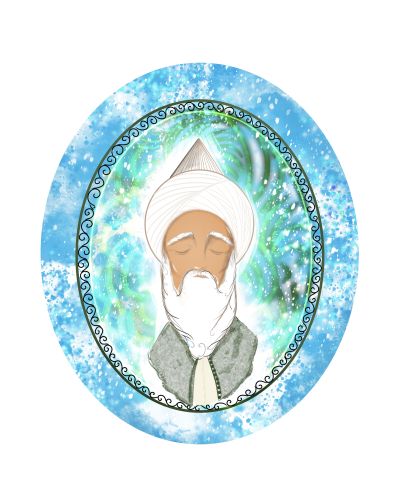 Muhammad Lütfi Efendi
Haja Muhammad Lütfi Efendi, nicknamed "Alvarlı Efe," is a Sufi and poet born in Erzurum, in 1868. He wrote poems in Turkish, Arabic, and Persian. He passed away on March 12, 1956. His poems were compiled by his son after his death and published under the name Hulâsatü'l-Hakayık. (The Summary of the Truths). There are more than 700 poems in this book.
That Is a Time for Celebration
When our Master forgives us
See how beautiful the festival would be
When our mistakes are forgiven
That is a time for celebration.
When the All-Compassionate treats us with mercy
When the All-Wise grants us remedy
When He grants us favor
That is a time for celebration.
The effulgence and love of the Ultimate Truth
The light of guidance is flowing
The exalted Paradise is the dwelling
That is a time for celebration.
Whoever loves the Ultimate Truth is chivalrous
Their heart is illuminated
When God gives a helping hand
That is a time for celebration.
Your mercy is sufficient
Forgiveness and generosity are from Your glory
All from Your bounty
That is a time for celebration.
When the hand holds His Book
When the tongue chants His word
When the soul catches His fast epiphanies
That is a time for celebration.
Whoever loves the Master wholeheartedly
Whoever attains His good pleasure
Trust the Divine favor
That is a time for celebration.
When the heart and soul love the Ultimate Truth
When the excitement leads love
When the gates of Paradise open
That is a time for celebration.
God has the limitless ocean of munificence
His light always pours
May the master and the servant be forgiven
That is a time for celebration.
When the rich show generosity
When the diseases are healed
When the expected becomes real
That is a time for celebration.
When the light of guidance flows
When the heart attains guidance
When God becomes your helper
That is a time for celebration.
When he recites the tawhid with pleasure
When he loves the Ultimate Truth with zeal
When affirmation is performed by the heart
That is a time for celebration.
The All-Merciful visits the heart
He grants a cure for every woe
He declares the innocence
That is a time for celebration.
Lütfi expects favor and munificence
Entering through the door of closeness
I always utter "God"
That is a time for celebration.
Cengiz Gündoğdu, Uluslararası Hâce Muhammed Lutfî (Alvarlı Efe) Sempozyumu (25-26 Nisan 2013, Erzurum) Bildiriler, Erzurum, 2013, pp. 114–115.
Translated by Yusuf Bayram.
---
Necip Fazıl Kısakürek
He was born in Istanbul in 1904. He received his first education from his grandfather. Later he was educated in French and American schools. Necip Fazıl, who completed his university education on philosophy, is an important thinker as well as poet and writer. He pioneered the publication of various journals and gained fame with his poem "Kaldırımlar" (Pavements). He passed away on May 25, 1983.
Time for Farewell
Listen to the sounds bringing the evening
Just to fix my broken heart
Touch my hair, and with your eyes burning
Dive into my eyes that are wet
Go down to the village with the sun, and let me go
Disappear in the distance, being smaller and smaller
Look behind you as you make the turn
For a moment, stay in the corner
My hope was taken away by the floods of years
It fell over your most shaky lock of hair
Like a dry leaf falling into your hand
If you wish, release it to the wind
Ataol Behramoğlu, Son Yüzyıl Büyük Türk Şiiri Antolojisi, İstanbul: Sosyal Yayınlar, 2001, p. 223.
Translated by Yusuf Bayram.
---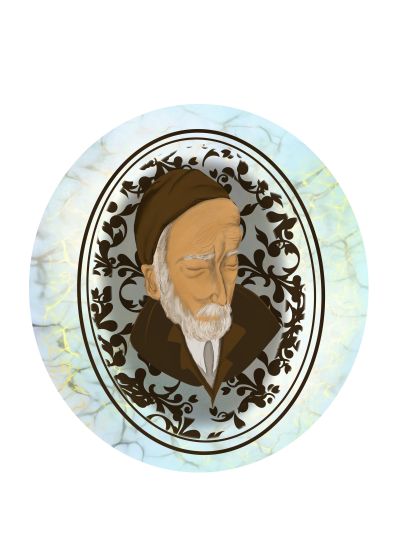 Niyâzî-i Misrî
Being a Sufi poet, Niyâzî-i Mısrî was born in Malatya, in 1618. His real name is Mehmet. Since he studied in Egypt for many years, he used the pseudonym "Mısrî" together with "Niyazî." He has been in various parts of Syria, Egypt, and Anatolia. He settled in Bursa in 1661. He has been exiled three times. He died on the island of Limnos, which was the third place of exile, in 1694. Niyâzî-i Mısrî is one of the representatives of Sufi poetry tradition like Yunus Emre. He wrote his works in Arabic and Turkish.
I Sought a Cure for My Ills
I sought a cure for my ills
I discovered my sickness was the cure
I asked myself, "Why am I here?"
My existence was my answer.
I searched right and left
Seeking for the Friend
While I sought Him everywhere
He was within me all the time.
I thought I was separate from You
I am I and You are You
The one who heard and who saw
Was none other than my Lord within
Fasting, Prayer and Hajj
Will not be enough, O scholar!
To be a perfect human being
Divine wisdom is needed
Where do you come from?
Where are you going?
If you do not seek the answer
You are no better than a simple living being
A guide is needed to truly know
To show you the essence of Truth
Those who do not have guides
Rely on guesswork rather than wisdom
Hear the words of Niyazi:
Nothing veils the face of God
And nothing really exists other than God
But the spiritually blind can't perceive Him.
Adapted from https://ilahis.org/ilahis/2170
---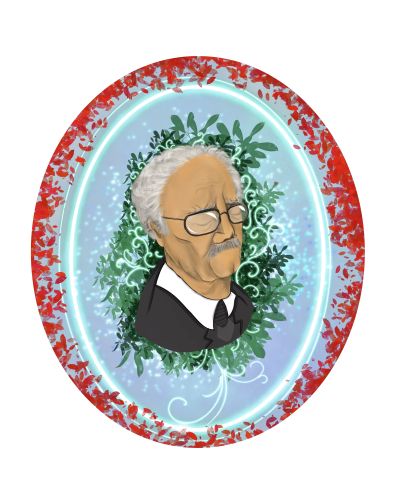 Sezai Karakoç
Being a poet, writer and politician, Ahmet Sezai Karakoç was born in Diyarbakır, in 1933. He is the founder of Diriliş Publications and Diriliş (Revival) magazine. Sezai Karakoç's poems are under the influence of metaphysical thought. He published his thoughts on poetry in his book titled Edebiyat Yazıları (The Writings on Literature). He also published essays, stories, plays and reviews. He passed away on 16 November 2021 in Istanbul.
From the Land of Exile to the Capital of Capitals
First, I was banished from your heart
And in a way all my exiles continue that banishment
Beyond all ceremonies, feasts, services, holy days
I came to you, came to you on my knees
I came to beg forgiveness, though I don't deserve forgiving
Don't prolong my worldly banishment
Wheedle the sun away from springtime
Drag it out of this most incurable of loves
That which is blown into my heart
Like a cloud of dust
Oh don't prolong my worldly banishment
I am so very tired you can tell it
From my feet and not from my shoes
The lamps are crooked
Mirrors scorpion angels
Time, a last vision of the stricken horse
A home is no inheritance but inheritance's phantasm
Oh what my heart gives birth to
What it raises up and suckles
Made of bird feathers
And bird's milk
At night and in daytimes
Erected like a monument to humanity
Beloved
Most beloved
Oh, beloved
Don't prolong my worldly banishment
It was you I talked about in all the poems
If I said "Suna" if I said "Leyla" it was you
Images of Salome and Sheba's Queen I used to hide that it was you
My concealments were all in vain, so plainly, obviously it is you
Birds take wing in imitation of your heart
Spring gathers its blossoms from your hands
From your eyes the sea becomes aware of endlessness
Oh tenderest and most profound of hearts
Beloved
Most beloved
Oh, beloved
Don't prolong my worldly banishment
Years passed; the plow left undying traces on the earth
I reached to the stars and asked of you in midnights
In penthouses, in basements
Matchless lamp, your shadow illuminates my night
In Kanlica, in Emirgân
In the leaden dawn of Kandilli
I talked and talked with you in the spring and summer of a life
And now, in its suddenly appearing autumn
I came to you, came to you on my knees
I came to beg forgiveness though I don't deserve forgiving
Oh contemporary Jerusalem (Mary)
Oh Egypt bearing her secret in her breast (Zuleyha)
Oh heart of mercy that grants softness to silk
Beloved
Most beloved
Oh, beloved
Don't prolong my worldly banishment
I saw the mountains tumble down in a Venus glass
Was sold as a slave in the bazaar of bazaars
On Constantine's wall I saw the sun grow pale
Burned with visions of you in the neighborhood of dreams
It's your shadow ever reflected in the fountain of eternal life
Now when I am wrapped in thoughts of death
Terrified by unpaid accounts
I came to you, came to you on my knees
I came to beg forgiveness though I don't deserve forgiving
Beloved
Most beloved
Oh, beloved
Don't prolong my worldly banishment
What news is there from the birds of your homeland?
There is a springtime that rises even from the grave
What can love's executioner do so long as there's a beloved
Beyond non-being and being there's a Being
The fault is not all mine burning breaking me there's a curse
There are lines to be sung inspired by this song
Don't you ever say fate for beyond fate there's a fate
Whatever they might do there's a providence coming from the empty sky
So, what if the sun sinks, there's an architect restoring the night
If I am burnt there's a fortress built of my ashes
There is a victory growing defeat by defeat
In you there's the key to reaching the secret of all secrets
In your breast there is a vein that summons your exiles to return
I won't give up hope in you, there's a tree called mercy in your heart
Beloved
Most beloved
Oh, beloved
Translated by Walter G. Andrews, from An Anthology of Turkish Literature, Edited by Kemal Sılay, Cem Publishing, 2006.
---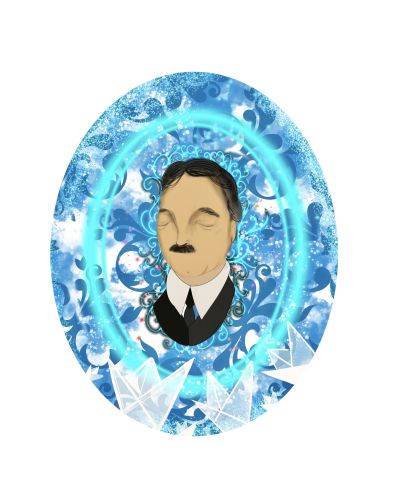 Yahya Kemal Beyatlı
He was born in Skopje in 1884. After completing his primary and secondary education in Skopje, Thessaloniki and Istanbul, he went to Paris in 1903 and studied Political Sciences. Besides being a poet and writer, he was also a diplomat. Beyatlı is one of the most important representatives of Turkish poetry in the Republic Period. His poems have served as an important bridge between divan literature and modern poetry. He died in Istanbul in 1958.
Silent Ship
If the moment has arrived to lift anchor from time
A ship going to the unknown leaves this port
It sails silently as if it had no passengers
Not a handkerchief, not a hand wave at departure
Those standing on the pier are grieved by this journey
They stare at the bleak horizon, tears in their eyes
Poor souls! This is not the last ship to leave
This is not the last mourning in a sad life.
Hopelessly the lovers and beloved wait in this world
They do not know the departed will not return
All of them must be content where they have gone
Many years have passed, and none return.
A. Galip Ulsoy (translator), Susan K. Glowski (editor), An Anthology of Turkish Poetry, 2020, pp. 27–28.
---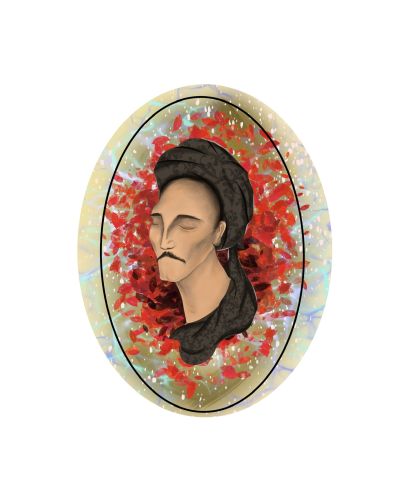 Yunus Emre
There are different narrations about the life of Yunus Emre (1238–1328), who was a Sufi and folk poet. He invited people to Divine love, goodness, and fraternity, and explained the ways to reach God. He did this with a plain style. He made serious contributions to Turkish in being a literary language. There are graves claimed to belong to him in many parts of Anatolia.
Knowledge Should Mean a Full Grasp of Knowledge
Knowledge should mean a full grasp of knowledge:
Knowledge means to know yourself, heart, and soul.
If you have failed to understand yourself,
Then all of your reading has missed its call.
What is the purpose of reading those books?
So that Man can know the All-Powerful.
If you have read, but failed to understand,
Then your efforts are just a barren toil.
Don't boast of reading, mastering science
Or of all your prayers and obeisance.
If you don't identify Man as God's art,
All your learning is of no use at all.
The true meaning of the four holy books
Is found in the alphabet's first letter.
You talk about that first letter, preacher
What is the meaning of that-could you tell?
Yunus Emre says to you, pharisee,
Make the holy pilgrimage if need be
A hundred times—but if you ask me,
The visit to a heart is best of all.
Adapted from Talat Sait Halman, Yunus Emre: Selected Poems, Ministry of Culture, Turkish Republic, 1993.
---
Illustrations: İclal Kırman.